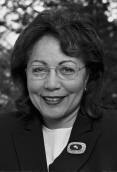 Dear Colleagues,
As your Secretary-Treasurer, balancing our fiscal strength with prudence, presenting a fully transparent budget, and keeping accurate association records are my highest priorities.
I will chair the Ethics Appeals Board with fairness and foresight for the protection of patients and members.

As an officer, I will vote to support the APA Mission and Goals of:
• FULL PARITY for mental health services in collaboration with other allied mental health professional and patient advocacy organizations.
• INCREASED FUNDING for QUALITY MENTAL HEALTH services for all patients and their families, especially children and the elderly.
• FAIRNESS IN MANAGED CARE REIMBURSEMENT.
• PATIENTS' RIGHTS to PRIVACY/CONFIDENTIALITY.
• MEMBERSHIP RECRUITMENT/RETENTION efforts and REVENUE SHARING for our District Branches/State Associations.
• INCREASED FUNDING for GRADUATE MEDICAL EDUCATION and research training.
• COOPERATION AND ADVOCACY with our MEDICAL COLLEAGUES.
• An improved PUBLIC IMAGE for psychiatry and a reduction in the stigma and discrimination faced by our patients.
• Increased DIVERSITY in APA leadership and the ELIMINATION of DISPARITIES IN HEALTH CARE related to ethnicity.
You have my commitment to work collaboratively with you in these efforts to improve the lives of our patients and to advocate for our members and for our profession.
Thank you for your support.


Donna M. Norris, M.D.